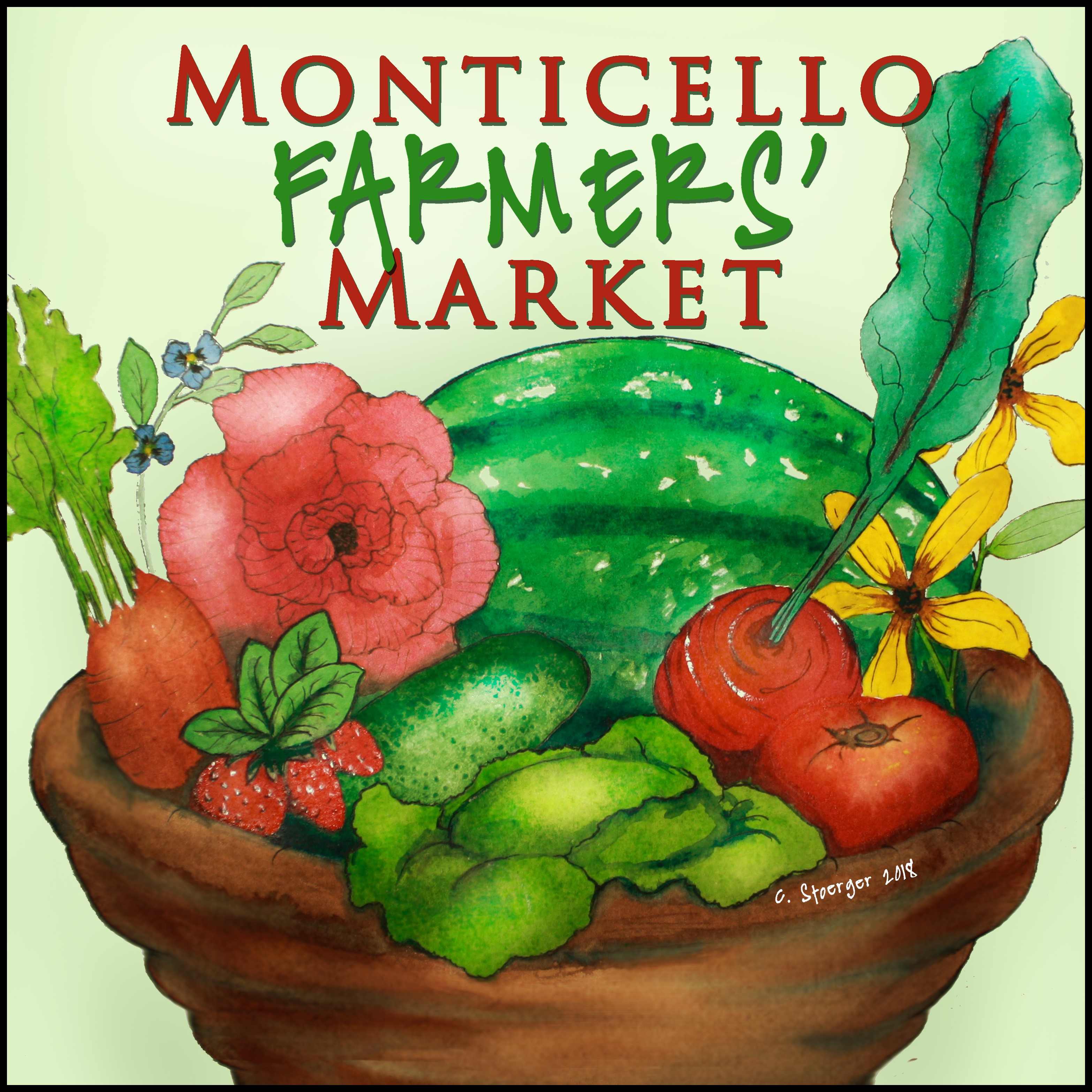 The Monticello Farmer's Market is gearing up for another great season! New this year... We've created a Facebook page! Check it out over on the side bar, and if you haven't liked our page yet, please do! We've also updated the hours for this season to 3:30 PM - 6:30 PM, allowing for more visitors to stop by after work.
Mark your calendar for June 14 and join us as we kick-off our 2018 season! Enjoy healthy, delicious, fresh fruits and vegetables, eggs, a variety of meat and pork products, fresh flowers from the garden, yummy baked goods, and more. See you on State Street!
WHEN
Every Thursday, between June 14 and October 4, from 3:30 PM to 6:30 PM
WHERE
On State Street, in front of the Community Building, which is at the corner of State and Livingston Streets.(This is a very shady location for vendors and shoppers, and has ample parking.)
VENDOR INFO
Vendors who have products for sale that are homegrown, vendor-baked, or handcrafted WITHIN the State of Illinois are eligible to sell at the Market. The Market Director and the Main Street Staff coordinate all vendors and event promotion and are authorized to enforce guidelines. All returning and prospective vendors must complete the vendor contract, and submit the vendor fee and a certificate of liability to: Monticello Main Street, Attn: Farmer's Market, P.O. Box 392, Monticello, IL 61856. Only complete packets will be considered. If for some reason a vendor is declined, the vendor fee will be returned. Vendors may contact the Market Director, Amanda Pankau, with general questions or comments at 217-840-3057, or email
amanda.pankau@gmail.com
. We look forward to hosting you at the Monticello Farmer's Market!
Vendor Forms