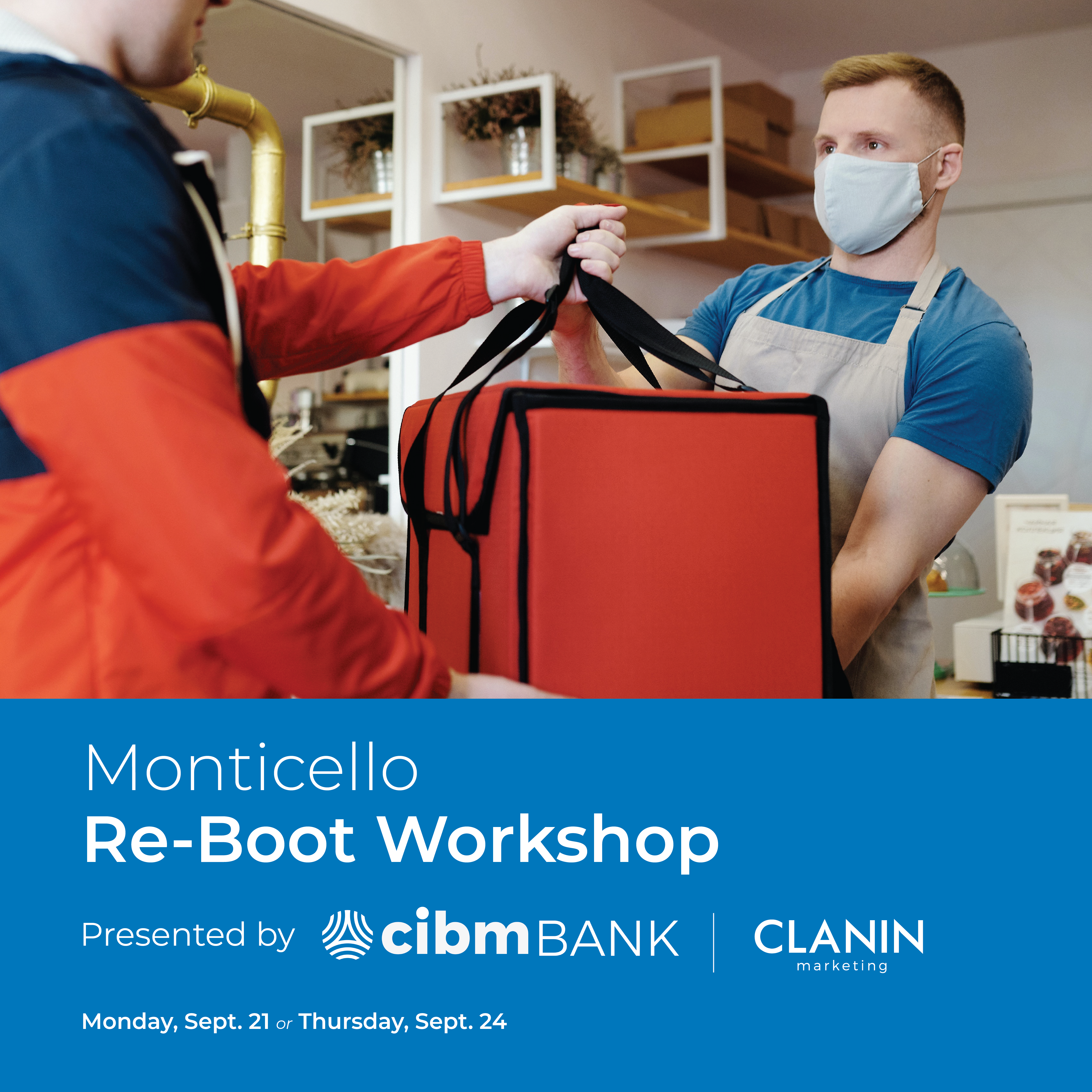 Sep 21, 2020
8:30am to 12:00pm Central
Join Scott Clanin and Anne Matalonis from Clanin Marketing for an interactive workshop focused around reuniting customers to your business with confidence!!
Participants will collaborate on the following elements of marketing in an ever-changing environment: Re-Branding Your Story, Re-Work Your Delivery, and Re-Open Your Dream. There will be breakout sessions and hands-on exercises so each participant will leave with guidelines and templates to build their own Re-Boot Your Business Playbook! You will also have an opportunity to schedule a one-hour consultation with Scott and Anne at a discounted rate.
All of this is free due to the generous donation of CIBM Bank!!
Space is limited. Current local business owners will be prioritized! There are two dates:
City of Monticello Council Chambers 210 N Hamilton, Monticello IL 61856 US