Reds of Christmas 2023 - Sold Out!
Nov 24, 2023
5:00pm to 8:00pm CST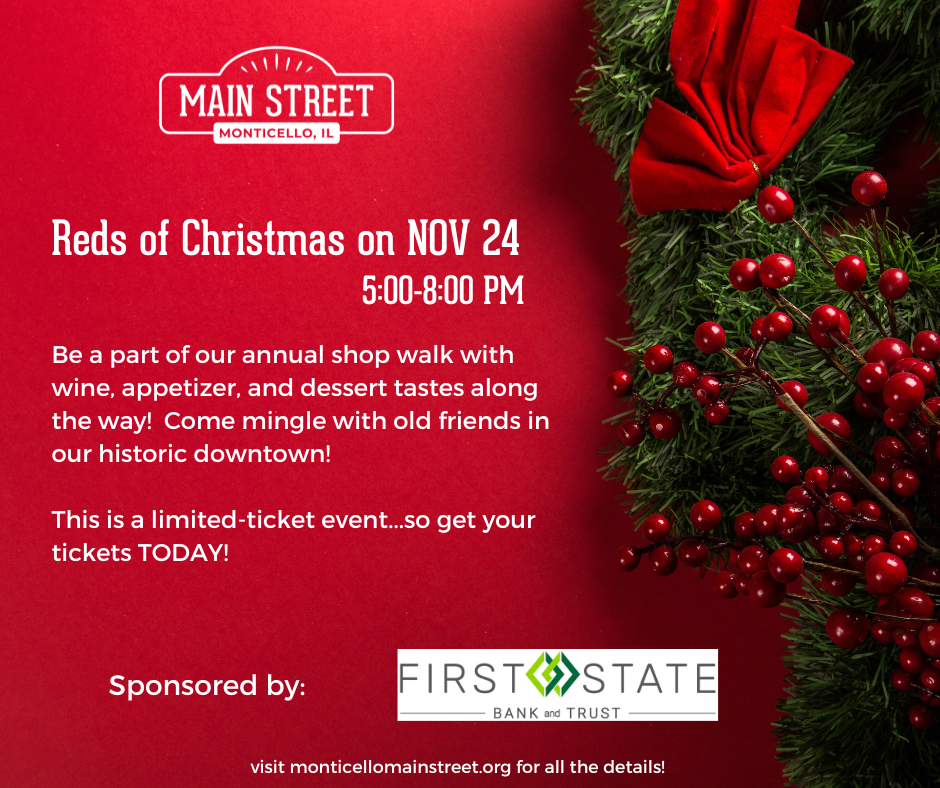 This event is now sold out, however, you can still join us to enjoy the atmosphere and shopping on Friday...without wine, appetizer, or dessert tastes.
Come mingle with old friends in Monticello this holiday season! There's no better way to kick things off than with Reds of Christmas, a shop-walk with fifteen wine tastes, along with appetizer and dessert tastes along the way in our historic downtown. Ticketed guests will receive a commemorative tasting glass at check-in to use for red wine sampling while they are shopping.
Tickets are $25 and are available online only. Ticket sales will close one week prior to the event, or upon sell-out, whichever comes first. A final map of participating shops will be provided at the event.
Special thanks to our sponsor First State Bank and Trust for their support of this event!! We also want to thank Bespoke Gift Company for their partnership with Monticello Main Street for this event!
Historic Courthouse Square in Downtown Monticello Monticello IL 61856 US